Articles tagged with: Denton County Courthouse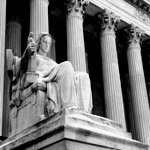 Dallas drivers not familiar with Denton, may want to take Highway 288 exit (east), and continue north on 288, until you approach intersection of McKinney Street, and take a left. Continue west on McKinney until you reach intersection of Woodrow/Audra and McKinney. After you pass through intersection you will note Detention center on your left, and next the New Denton County Courthouse.
Drivers from the McKinney area, may desire to commute using US 380, while those living in Denton and surrounding northern areas, that are familiar with the street layout, will want to use Elm, with a right on Elm Street, or your other favorite route.